Roads?! Where we're going we don't need roads.
Dear Josh,  I know that you are very busy getting paid to be funny, but do you have time for some pro bono work?  It's been several months since blog has heard your thoughts on trackpants (see here, here, and here).  Not much is new on my end, I still get paid to turn ideas into Silly, Cumbersome, Homonymic Turns of Phrases, Acronyms, and Dictates (SCHTOPAD).  It makes ideas sound more important...
5 tags
Sean Turns 30, Get's Crotchety and Fights 'The...
Dear Josh, By the time he was 30, Alexander the Great had visited Persia, was gay, and Great. I turned 30 last week, haven't seen Persia, am not gay, and am Middling at best. In addition, I had a pop-tart for lunch yesterday. However, I have now set my life on a course of Action. This much I have in common with Alexander the Great. Course of Action: I have recently declared war on the United...
Josh and Sean Don't Live Together Edición Especial...
Dear Internet, Sometimes, lightening strikes twice.  A mere seven months since we last lived together (briefly), we are delighted to announce that from May 18th – 25th we lived together (briefly (again)) in Madrid, Spain and its environs. As you may recall from our previous 2002 blog, "Josh and Sean Live Together, but Blogs Don't Exist Yet…¡Que Raro!", this wasn't the first time we had lived...
3 tags
Hard Day's Work
Dear Sean, I normally try to shield you from talk about the tedium of work—except when it involves fat men in tracksuits, obviously. However, there have been some significant developments, and I find myself hard-pressed not to tell you about my increasingly stiff working conditions before you erect any formal work story barriers.  Erections! Phew. Sorry to be so blunt, but I could only talk in...
Josh. Let's Go.
Dear Josh, Over the weekend the Obama campaign sent me (and only me) a barrage of e-mails, including one where I thought Obama was a bit too lazy and blunt: "Subject: Hey Sean — I need you with me on this one. Tonight's deadline is our biggest yet, and I need everyone pitching in. Give $15 or whatever you can. Let's go, Barack" The deadline was his financial reporting to...
Holding Out For A Hiro
Dear Sean, Oh my—hello. It's just that, well, you've caught me at an awkward time. As you know, apart from that one time we lived together briefly in Harlem, we haven't lived together for a while…And, you see, some things have changed about me that you should know about. For example: I passed a monumental life landmark last week and was shocked to discover that it...
Oh, Right, We Have a Blog
Dear Josh, It's been a while since either of us have written.  I'm looking around my apartment in Freetown, Sierra Leone…don't see you….guess we still don't live together.   Remember when we were cohabiting in Harlem in October and you laughed at my suitcase full of socks?  I dare you to ask me now how many pairs have survived here in Sierra Leone.  Two.  Who's laughing now? Me.  Who is over...
Josh and Sean Don't Live Together Special Edition:...
Dear Internet, Please sit down. IT IS WITH STAGGERING DISBELIEF THAT WE ANNOUNCE THAT from October 16-19, Josh and Sean established abode—together—in Harlem.  Their residency was witnessed by close friend Liana Heitin and officiated by Airbnb.com.  The reception was held in various bars throughout Manhattan and was consummated over a delicate corned beef gnocchi.  Said one overwhelmed guest,...
Brains Down in Africa
Dear Josh, Sometimes I get tired of Africa.  Such as my recent trip to the Kenya Airways office here in Juba.  Ahem.  Begin scene. Kenya Airways Lady (KAL): Hello, how can I help you? Sean: Hello!  I am hoping that you can help me with some information.  I want to buy a ticket to Nairobi on your website.  They list three different types of fares: Economy, Economy Flex, and Economy Super (Duper)...
LAiku
Dear Josh, I know how you like haikus, so here, in a nutshell, is all I know about L.A. and the U.S. at the moment in three haikum: 1. Oh, Carmageddon! Is it time to walk or bike? No no no no no. 2. Is that how you feel? Yes yes yes yes yes yes yes! Be emphatic much? 3. Wait. I am not dead. Carmageddon was painless. Debt ceiling fake too? Sincerely, Sean
(W)T(F)-Shirt →
Dear Josh, First, greetings from the new Republic of South Sudan!  Second, I'd like to direct your attention to this article from Reuters which mentions my t-shirt design posted on the blog a few weeks ago.  I feel that this deserves some COOOOOOOOOKIIIEEEESSSS!!!     
Gary the Security Guard is the Happiest Man Alive,...
Dear Sean, One time my mom mailed me cookies for my birthday, and I gave Gary one. His moaning was office floor work-stopping. He was groaning—shout-groaning, really. "Mmmmmmm! MMMMMMMMMMMMMMMM!!!" He came through every hour and asked for another. His cookie glee was unbridled and indefatigable. "AHHHHHHHHHHHHHMMMMMMMMMMMMMM!! OHHHHHHHHHHHHHHMMMM!" Since this day...
Gary the Security Guard is the Happiest Man Alive,...
Dear Sean,
A variation on this conversation happens every day. Every. Day.
Gary: JOSH! WASSUP!?? Is that COFFEE??
Josh: Oh, hey, Gary. Yep, morning coffee.
Gary: Allllllllllllllllllllllllllright, JOSH!! You ever try The Cappuccino?
Josh: Yeah, sometimes...
Gary: Now that's some COFFEE, right?!
Josh: I'll have to try that.
Gary: AW, you GOT TO. Do that. Alright, CAPPUCCINO JOSH!!
Sincerely,
-Josh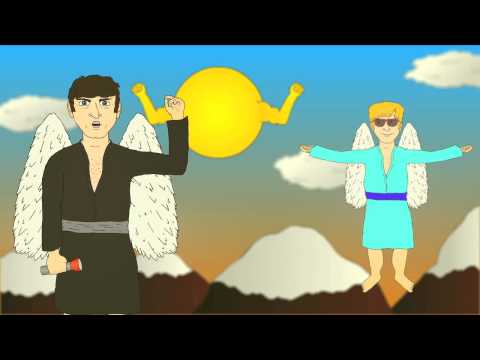 Terry the Telekinetic Mouse
Dear Josh, I have a telekinetic mouse behind my fridge. Consider this: I purchased a metal box mouse trap. It is grated on three sides and the ceiling. A solid spring door swings down when the trap is triggered. In the center of the trap, a metal rod hangs from the ceiling and suspends a delectable chunk of cheese. The suspended cheese dangles 2-5 inches from any of the walls, the floor,...
The Case of the Overblown Minor Traffic Violation
Dear Josh, Sincerely, Sean
4 tags
BREAKING SCANDAL: This Is Not News
Dear Sean, Have you heard about this "Twitter" over in Sudan?? Well, let me tell you! Here in the states we have an entire website dedicated to spreading racist jokes, rumors and congressional penis pics!! Yes, we live in a very exciting time. I bring it up because if you were to do a survey of the U.S. population, I bet nearly everyone would be disturbingly familiar with...
2 tags
Office Oversharing
Dear Sean, Sincerely, -Josh
Nachos! Or: Awkwardly Avoiding Your More Serious...
Dear Josh, Alive, barely. I have good news and bad news. The good news is that 'South of the Border', our nacho restaurant across from the new UN compound in Juba, is still a lucrative possibility. The bad news is we might be on the brink of war. To elaborate…. I was out having dinner on Friday evening, ready for tired pizzas and typical continental fare when I noticed that the menu had a...
4 tags
Juba-lation?
Dear Sean, Several questions, not necessarily in order of importance. 1) Are you alive? 2) Is it true that Juba is "descending into chaos"? 3) Is it true that Southern Sudan attacked the United Nations Mission? 4) What does this mean for our nacho restaurant/expat bar across the street from the UN…? Sincerely, -Josh
Nicaragua
Dear Sean, As you know, Liana and I just got back from Nicaragua, and I've been struggling with how to craft a blog entry that could rival Liana's nuanced comparative analysis of the Nicaraguan school system. I've decided that the best way to sum up my diverse and wondrous experiences in Nicaragua is with a series of haikus. Enjoy. Oh, Nicaragua! I haven't pooped in...
Booties Reunited
Dear Sean, Do you remember, back in the day when we DID live together, how we used to get up early to go for a jog before class? Remember how dedicated we were? How 9am used to be considered "early"?  Those were the good old days, Sean, back when we bonded at a grueling 3.5 mile/hour pace before a hard day of psychology seminars (me) and half-credit golf and squash classes (you).  ...
9 tags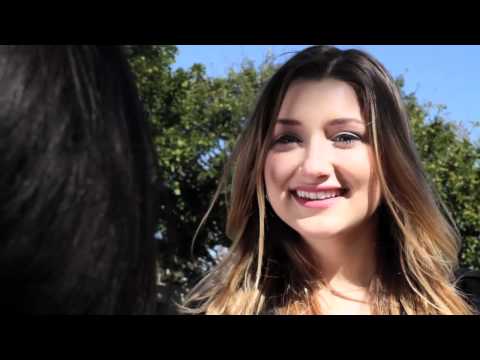 Mo-squitoes, Mo-problems
Dear Josh, You have no idea how much I need that tweeze.  While you were busy manscaping I have been trying to get a mosquito out of my ear.  True story.  Pass the tweezers. Last Wednesday a mosquito flew into my right ear.  Not in a "oh, look, this guy has nice earlobes" kind of way, but in more of a "to the center of the earth!!!" manner.   Maybe someday I'll show you how to handle a mosquito...
7 tags
Superfacial
Dear Sean, So I was getting a facial at the launch party for this new line of men's cosmetics, and I suddenly had the thought: When was the last time Sean had a Peppermint, Juniper Berry and Jojoba Micro-bead Facial Scrub??? It wasn't until Tiffany applied the lactic acid facial cleanser that I truly realized the plight of your Sudanese Situation, Sean. You poor thing, I bet those...
George Clooney Contracts Insights →
Dear Josh, YOU BASTARDS, Sincerely, - Sean (and Sudan)
George Clooney Contracts Malaria in Sudan →
Dear Sean, YOU BASTARDS. Sincerely, -Josh (and L.A.)
Love Thy Locksmith
Dear Josh, Juba is one step ahead of you.  Why make fun of the good book when you can be proactive and simply burn places of worship?  Arson is such an underrated way to make a point.  Don't you agree? Speaking of the good book, can you tell me what is says about how to treat thy locksmith?  I stupidly locked myself out of my bedroom yesterday and called a locksmith: Locksmith:  What's the...
10 tags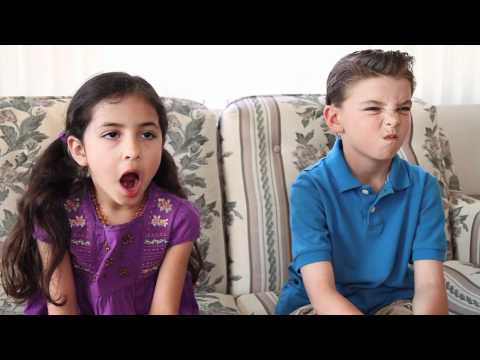 6 tags
Generational Gap
Dear Sean, I just spent two hours in a presentation on How Teens Text. The answer?? Often and with creative punctuation. But since I can't get those two hours of my life back, I thought I would share a few "abbrevs" with you to make sure that your lingo stays up to date—or as the kids say, "the TITS!" FBO: When a relationship becomes "Facebook...
A word, if you please.
Dear Josh,   Boo!  I'm back.  Sorry about that silence.  My employer was all like 'we're not going to pay you if you don't do work' and I was all like 'that blows, but fine, ok, what are we doing?' and then they were all like 'We're working on this referendum that's sort of happening…now' and I went, 'shit.'   But that's mostly done now.  Because L.A. stepped it up and flew out George Clooney….. ...
9 tags
Sudaiku
Dear Sean, You've been working hard on the Sudan referendum, but we're getting a lot of news about it in the states as well. Just so you don't feel alone over there, I wrote a couple of haikus about the referendum from the U.S. point of view. The Sudan matters. Darfur is in Sudan, right? Yeah, then it matters. ...
6 tags
My Secret Garden of Shame
Dear Sean, Sincerely, -Josh
An Ode to the Frog in My Toilet
(Dear Josh,) An Ode to the Frog in My Toilet Oh Frog! Shall I compare thee to a swan? I shall not, because you live in my toilet. Hidden under the lip of toilet bowl, You wait, green. I flush and you emerge from the lip, Flailing for life against the current, Taking refuge on a toilet paper lilli pad. Sometimes you win, a great leap! Most times you fail, and disappear. Gone...
4 tags
Winter Wonderl-ahferf#*ksake!
Dear Sean, It's official. I am finally a full-time resident of the L.A. time-space continuum, in which 59 degree weather turns me into a hot-tea-hand-dunking, armpit-finger-storing, hardcore weather-whiner.  I just spent 15 minutes running my hands under hot water in the bathroom, and I got dizzy from the blood rushing out of my head and into my purple, ice-cold hands. I'm typing with...
6 tags
Access Darfur
Dear Sean, I know you've been hard at work registering illiterate voters and defining words like "secession," "referendum," and "freckles" to Sudanese citizens…But I was happy to read in the news that Sudan's little "Independence Referendum" issue has been resolved! As I'm sure you already know, George Clooney is on the...
3 tags
Chit Chat
Dear Josh, I live in a camp with a lot of volleyball-playing Russians.  Which feels weird because I am in Sudan and not Sevastpol.   Last Saturday, I bumped into Pasha (solid setter, also rumored to be a doctor) at a party. "Sean!" "Pasha!" "Sean, you have not been playing volleyball lately, is everything ok?" "I've been busy, but I want to play again sometime." "Yes! We should play...
10 tags
Winter in LA
Dear Sean, East coasters love to mock LA for having no seasons, but I'm here to tell you it's simply not true. We may not have changing leaves and sleet storms, but we measure our seasons in more subtle ways. For example, October is the month when my co-worker calls a seasonal wardrobe audible and trades in his work Track Shorts for his more autumnal—and regal—Track...
3 tags
Concentration
Dear Sean, I was just sitting here reading some Darts strategy forums (HINT: aim for the 20-point slicey bit!) and thinking to myself, "Josh, you really are remarkably resistant to usefulness." I'm like the anti-stain khakis of productivity pants. I say this as I know that you are living in Africa, destroying Goliath-sized Russians in volleyball and fixing the Sudanese...
Josh's next blog post - as imagined by Sean
Dear Sean, Holy balls.  Well, it's happened.  I've started wearing track pants. Sorry I have not written in a while, but I am quite busy at MTV.  We've been pushing through a new proposal to air short (3-5 minute) videos attached to songs (a "visual song" if you will) that will totally revolutionize the network.  Then we're going to make all the "visual...
Suddenly Sudan
Dear Josh, Last week I visited our alma matter and saw where we used to live, together.  It made me think about how we don't live together anymore.  And then I remembered that we have this blog (here) about not living together. In other words, I'm moving to Sudan.  Tomorrow.   Yes.  In the fine tradition of us no longer living together I have decided to establish abode in Juba,...
9 tags
Curmudgeonry 101
Dear Sean, As I'm sure you are aware, I am now 384 days from being three decades old. In preparation for the rapid onset of old age, I have begun to refer to my age only in percentages of centuries and to make lists of things that annoy me about the youth today.  Here is a rough draft of a syllabus for Intro to Curmudgeonry, which I will soon be qualified to teach: Week 1: Vajazzles,...
4 tags
Lucky Lady
Man: Hey yo, I wanna request the song "Teach Me How To Dougie" for my girl.
Radio DJ: Alright, you want to tell her anything special, like you love her or she makes your heart happy?
Man: Aw, HELL NO! HELLLLLLLL NAW! Sheeeiiiit, ni--
Radio DJ: [Coughs loudly, frantically presses buttons] Alright, this goes out to a REALLY lucky lady.
8 tags
Ira Glass, Brad Pitt, and Flatulence Seamlessly...
Dear Sean, I believe you have finally put to rest the rumor that I am the only person writing this blog. Some of those things you wrote about religion, Youtube, and happy hour were just….so awful that I could barely read them—let alone write them. In keeping with our bullet point format, I'd like to offer you a couple of observations about Los Angeles. I trust that the bullet...
Multiple Personality Disorder
Dear Josh, I met a mutual friend of ours the other day who thinks that you are the sole author of this blog - that you are making up my posts.  Pah-lease. In an effort to prove my identity, I posit the following opinions I may or may not hold, but which Josh would never utter: Religion is a wonderful thing Condiments are over-rated Accapela is kind of stupid If I could be any religion, I...
Dear Josh, My life is quite similar to yours, minus the cubicle, the job, and knowing any Russians.  I am currently on a multi-state journey with my parents visiting aged relatives. Which consists mainly of: Watching a lot of The Price is Right. Listening to my uncle tell me that Gettysburg is a giant government conspiracy. Sitting outside an RV, watching NASCAR on a plasma screen tv and...